Eibe Maleen Krebs (b.1982) is a photographer and film maker born and based in Hamburg, Germany. She graduated from her studies in photography at the University of Applied Science in Hamburg in October 2008. For her final project, she traveled through Australia for six months to collect photographic and filmic material, in order to create a documentary film and book. The latter, illustrated, is called "Haus Vogelsang"; the name of the film is Looking Forward - Looking Back. (87 min).
Afterwards she worked as freelance photographer and film maker. Since October 2010, Eibe Maleen Krebs pursued a Master of Fine Arts at the University of Fine Arts (HFBK) in Hamburg with a focus on film. In spring 2014, she finished photographic work, an illustrated book and her final film, Vom Hören Sagen (Hearsay, 65 min.). It is a filmic and photographic approach to the perceptual world of the visual and the blind.
In 2014, she was awarded the Wim Wenders stipend to develop a screenplay for her first feature film. Junafilm produced this movie, with her as director. The movie has been filmed and finished in 2017 and is called DRAUSSEN IN MEINEM KOPF. The main protagonists are Samuel Koch and Nils Hohenhövel. The film was supported by ZDF - Das kleine Fernsehspiel, ARTE, FFHSH and the Film und Medien Stiftung NRW.
The world premiere was on the 39. Max Ophüls Preis Festival in January 2018.
Additionally, since 2012, Eibe Maleen Krebs has been curating the short film festival, "KLAPPE AUF!", with a group of artists in Hamburg, Germany.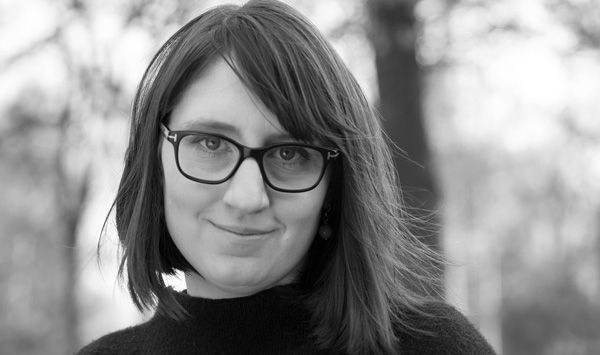 Film Festivals:
2019
43rd Atlanta Film Festival, Atlanta
27th Raindance Film Festival, London
2018
21. Pink Apple Film Festival, Zürich
39. Max Ophüls Preis, Saarbrücken
9. Kirchliches Filmfestival Recklinghausen
Wonderous Stories Film Festival
2015
Biennial Conference of the Finnish Anthropological Society
Ethnographisches Filmfestival, Trier
2014
FILMZ Festival des deutschen Kinos in Mainz
56. Nordische Filmtage, Lübeck
Document 12 Film Festival, Glasgow
Ethnographische Filmtage des Instituts für Ethnologie und Kulturwissenschaft, Bremen
3. Marburg International Ethnografic Filmfestival, One with a movie camera
KLAPPE AUF! Filmfestival, Hamburg
SOLE LUNA FESTIVAL IX Edition, Palermo and Treviso
Göttingen International Ethnographic Film Festival
Interferencen, 9 min.
2012
"Beyond Retro Realism", European Media Art Festival, Osnabrück
2011
Nikita Neufeld & Guests, Kunsthalle Göppingen
Looking forward – Looking back, 87 min.
2008
Premiere Magazin Kino, Hamburg
Alter Ego, 9 min.
2007
nominated for the 9. up-and-coming, international young film makers award, Hannover
Video der Generationen Short Film Festival, Ludwigsburg
Kurzfilmfunk Film Festival, Hamburg
Haar Schaf vorbei, 6 min.
2005
Prizes/Awards:
2020
"Draußen in meinem Kopf" nominated for the Grimme-Preis
2018
"Draußen in meinem Kopf" Max Ophüls Preis, Preis der Jugendjury
"Draußen in meinem Kopf" Wonderous Stories Film Festival, Audience Award
2014
Wim Wenders Stipend
"Vom Hören Sagen" rated as particularly valuable
"Vom Hören Sagen" Einstein Prize SOLE LUNA FESTIVAL IX Edition, Palermo
2011
Freundeskreis der HFBK Stipend
2007
Alter Ego: 3rd prize – Video der Generationen Short Film, Alter Ego
Exhibitions:
2019
C.A.R. Contempory Art Ruhr, Essen
2015
C.A.R. Contempory Art Ruhr, Essen
2014
P/ART producers artfair, Hamburg
Graduation Exhibition at the HFBK, University of Fine Arts of Hamburg, Germany
2012
24 Stunden Duldungsstarre, Group Exhibition, Lokal e.v., Hamburg
2011
German Angst, 5. Triennale der Fotografie, Hamburg
Nikita Neufeld & Guests, Kunsthalle Göppingen
2010
Schuster Photo Gallery "Die letzten ihrer Art", Berlin
Fotodiplome, Die letzten ihrer Art, Armgartstraße, HAW Hamburg
2009
Down Under – Deutsche Auswanderer in Australien – BallinStadt das Auswanderer Museum, Hamburg
Kleiderzeitreise – Mode um 1900 – Museum for Arts and Crafts, Hamburg
Schwerelos – Lange Nacht der Museen – Museum for the History of Hamburg
2007
Frauenbilder, Young Fashion Design – Museum for Arts and Crafts, Hamburg
ROOMS, Young Fashion Design – Museum for Arts and Crafts, Hamburg
Echolot: Grimms Märchen, Art Photography – Icon Gallery, Berlin
Published Books:
2014
"Vom Hören Sagen" published by Eibe Maleen Krebs
2008
"Haus Vogelsang" published by Eibe Maleen Krebs, 1st edition, 56 copies
2007
"Modefotografie" published by Eibe Maleen Krebs, 1st edition, 50 copies